Playbill 2019
1. Suite Surrender
By Michael McKeever
Directed by George Benca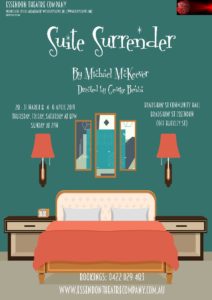 It's 1942, and two of Hollywood's biggest divas have descended upon the luxurious Palm Beach Royale Hotel – assistants, luggage, and legendary feud with one another in tow. Everything seems to be in order for their wartime performance… that is, until they are somehow assigned to the same suite. Mistaken identities, overblown egos, double entendres, and a lap dog named Mr. Boodles round out this hilarious riot of a love note to the classic farces of the 30s and 40s.
Season Dates: 28 March – 6 April 2019
Thursday, Friday & Saturday performance at 8pm;
Sunday Matinee at 2pm
2. Homegrown: 
A Series of One Act Plays Written and Directed by Members of The Essendon Theatre Company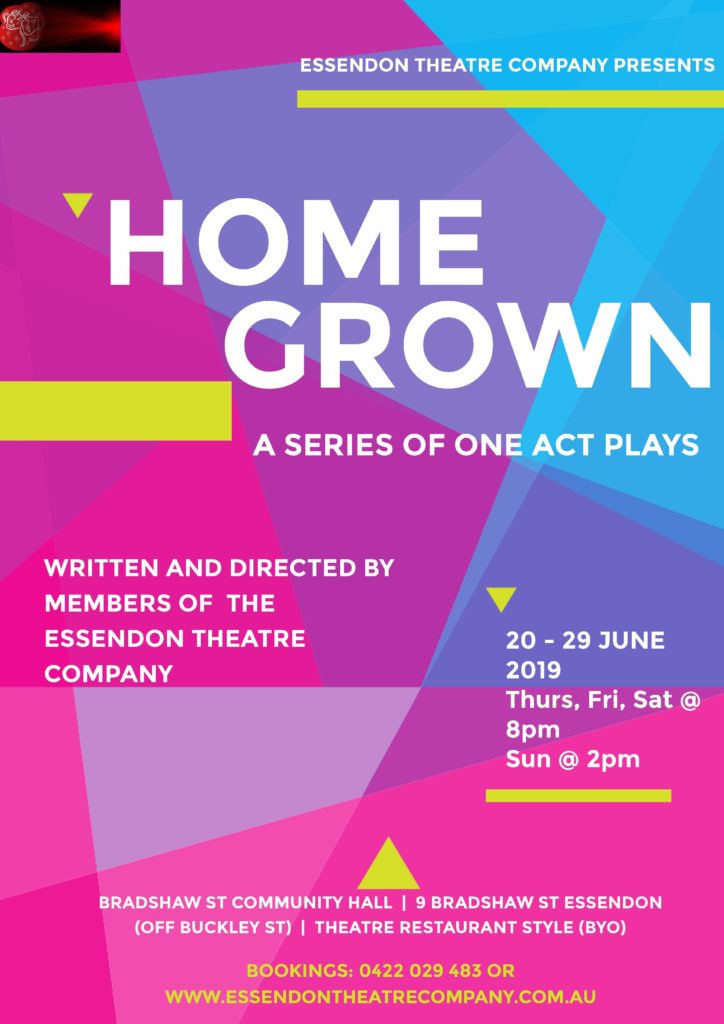 Over the course of 2018, a number of local writers have been workshopping and developing a series of original one act plays under the mentorship of Award Winning Playwright Michael Olsen. Our second season for the year will involve the performance of three (3) of these unique pieces in preparation for submission to the One Act Play Festivals.
Season Dates: 20 – 29 June 2019
Thursday, Friday & Saturday performance at 8pm;
Sunday Matinee at 2pm
3. Summer of the Aliens
By Louis Nowra
Directed by David Runnalls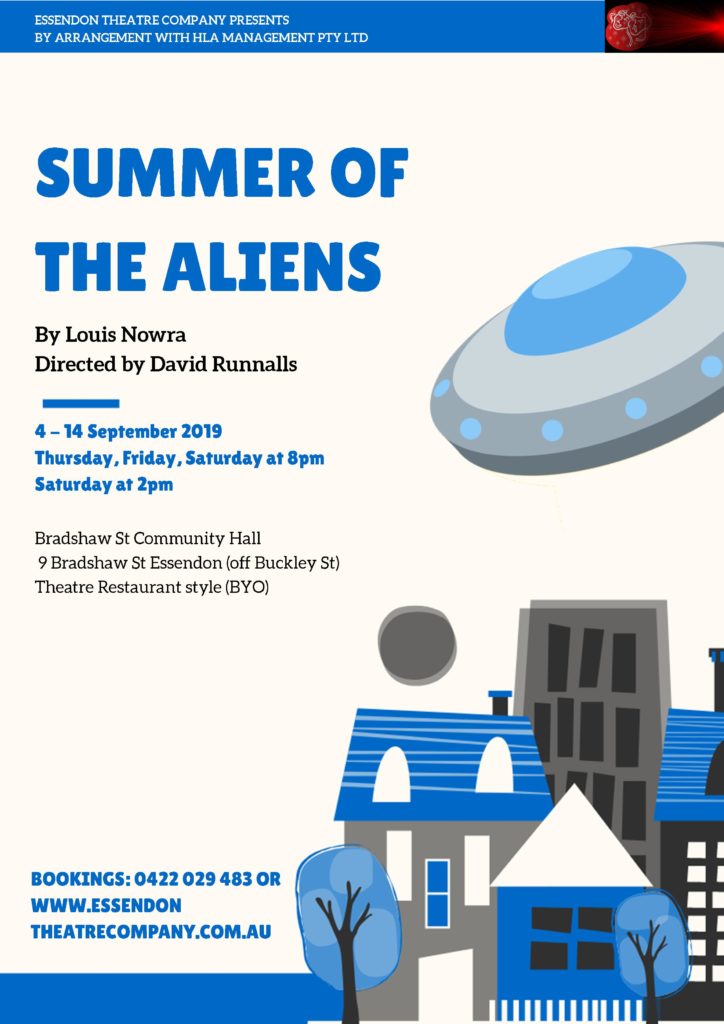 The year is 1962 and the world is worrying about the Cuban missile crisis, except for Lewis, a youth on the cusp of manhood, growing up in a Melbourne housing commission suburb. He is preoccupied with flying saucers, much to the disgust of his friend Brian who can think only of losing his virginity.
The play centres on relationships, especially the relationship between 14 year old Lewis and 14 year old Dulcie. It is through Dulcie that
Lewis begins to understand that the struggle to be adult is the struggle to understand the world around him.

Summer of the Aliens is a vivid and amusing evocation of a family and a neighbourhood whose increasingly strange behaviour Lewis is forced
to interpret in the only way he can… the aliens must be among us!
Season Dates: 5 – 14 September 2019
Thursday, Friday & Saturday performance at 8pm;
Sunday Matinee at 2pm
4. Jack the Ripper:  The Musical
   Book and Lyrics By 
Ron Pember and Denis de Marne
Music By Ron Pember
Directed by Robert Harsley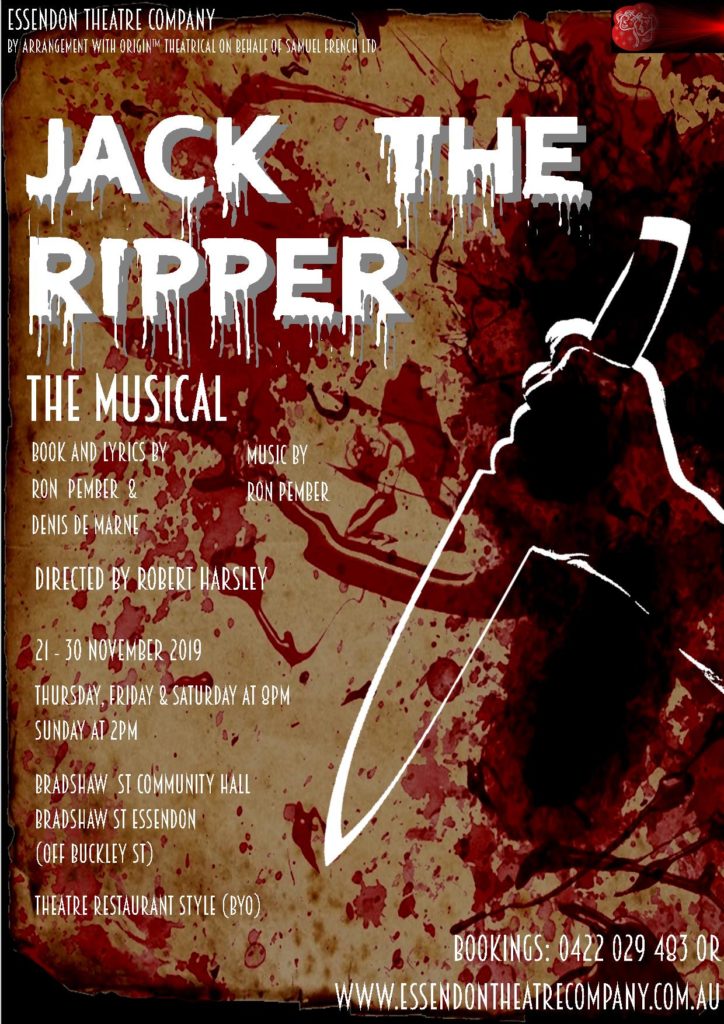 The play is a musical reconstruction of incidents relating to the East End murders which took place between Friday, August 31st
and Friday, November 9th, 1888, set in a Music Hall and the surrounding streets, as performed by the inhabitants of Whitechapel.
Season Dates: 21 – 30 November 2019
Thursday, Friday & Saturday performance at 8pm;
Sunday Matinee at 2pm